About Us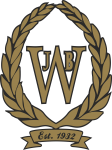 Based in Somerset, on the borders with Dorset and Devon we, at J B Wheaton & Sons, aim to meet all of your haulage and supply chain needs.
Browse the site to view our logistics and storage services (including pallet network services) that we provide to manufacturing, retail and import/export businesses across the UK.
Our 3.3 megawatt Solar Farm
Since 2010 we have been expanding our renewable electricity generation facilities in partnership with Solar South West.